Its 2020 and today's 24-hour lifestyle means we no longer have a minute to spare. Our lives are filled with constant activity! We're sat at our computers all day working our socks off, and when we finally get a chance to take a break, we immediately reach for our smartphones! We're running from one event to the next. Rushing from work to an appointment, back to work for that important meeting. Until we can finally sit down to eat. Ah, food! One of the highlights of the day. One of the few moments where we actually get to spend some time with each other! It's the highlight of our day! The food on the table brings us together. It's a time to talk, get to know someone better, close a deal, fall in love! Most importantly: It strengthens the bonds between friends and family. It's got to be tasty. Real good food. And that's what we're all about!
History
In 1988 something completely new was headed for the Netherlands, for Amsterdam, for Station Square and Central Station. It was a young ice cream vendor who decided it was time for something new. He saw that the city had become full countless other ice cream venders. He had started out as one of few, but over time he had become one of several. He had heard about a sausage sandwich from New York. The 'hot dog'. And that's how it began… A cooked sausage served in a crusty bun. Finally, after months of sampling and searching, the first real hot dog was available in Amsterdam. It was a major hit! This young ice cream vendor was finally one of few again. At Station Square and Central Station, Amsterdam, , that young vendor was our Grandpa, Grandpa Arnold.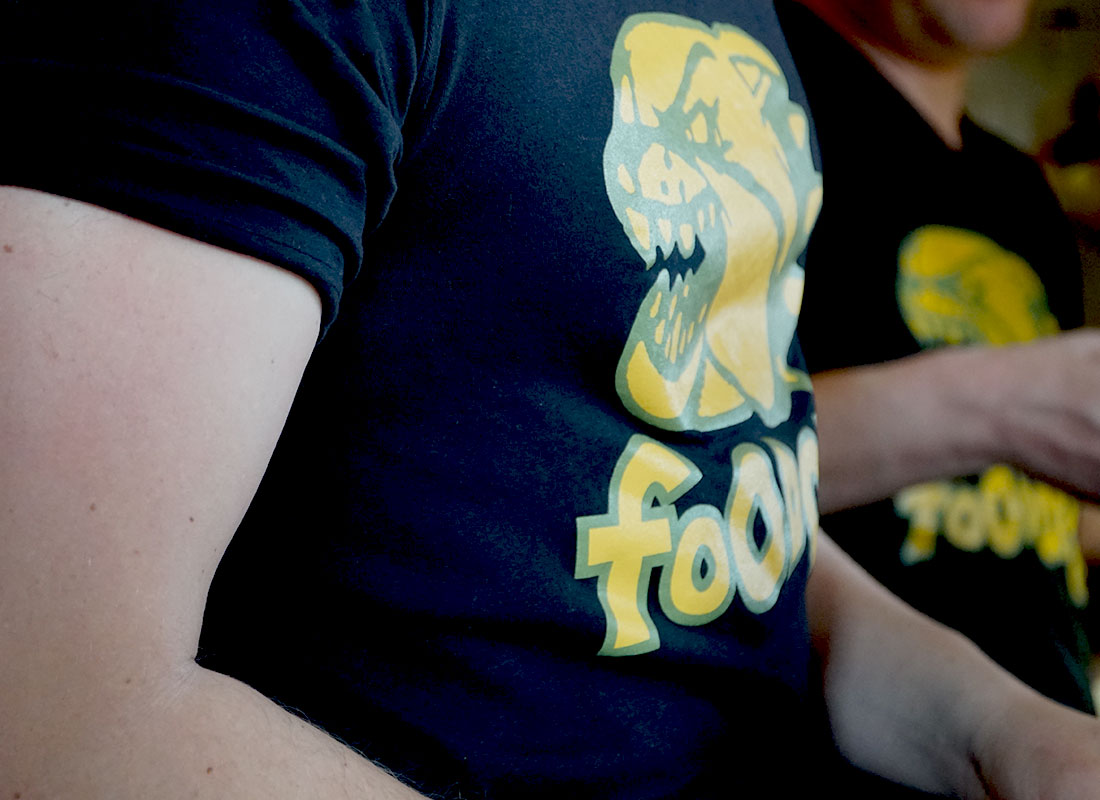 His passion for food and innovation inspired his son Mark. At the age of 16 Mark, was already working in Amsterdam's famous Vondelpark selling ice-cream, home-made ice cream in fact, which they also sold to the other vendors is in the city. This business grew, reaching the Rijksmuseum and Dam Square. Mark knew the city, and the city knew Mark.
In 2001 Mark and Arnold opened the Lunch Kiosk on Museum Square. Sandwiches, hotdogs, and burgers. Street food on another level. The same speed, the same passion, with a new vibe and look. Randy and Bodhi loved it. They were 6, and 11 at the time. They were used to helping Grandpa and Grandma sell hotdogs on Dam Square, but now they were able to help sell all the new sandwiches they had been able to taste! In 2010 Mark and his wife opened Stientje's (named after his great aunt) on the Bijlderkerkstraat, which was undergoing construction at the time. Everyone thought he'd gone mad. "You're not going to open a business there are you?!" But that's exactly what he did. A lunchroom serving high tea, where every cup of coffee is served with a traditional Dutch liqueur 'advocaatje' and whipped cream. Stientje's quickly became the number one hotspot and highly acclaimed by the local media.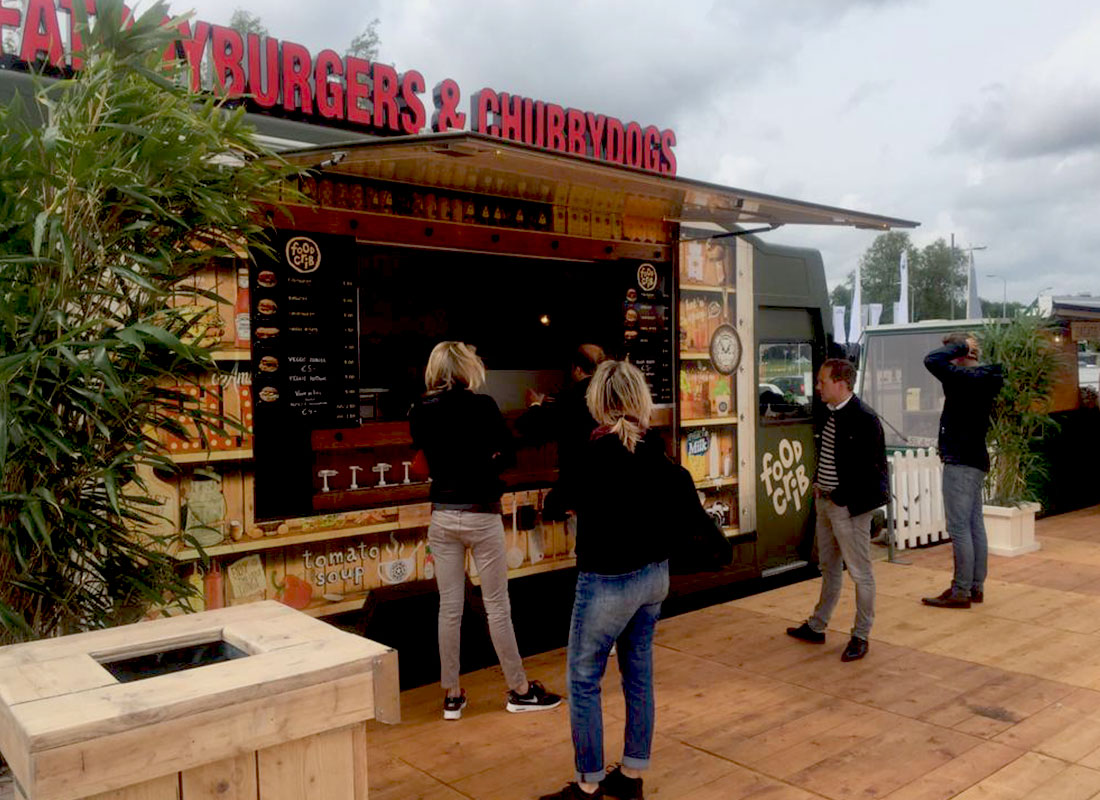 Mark thought it was great, but he missed the freedom that came with the street food life. So he decided to sell up and turn his attention back to the Lunch Kiosk on Museum Square. The life and the passion that he had put into Stientje's was transferred back to the kiosk. Sandwiches were tried and tested, and new ones were created. It had to be tasty. Real good food. Passion and craftsmanship lead the way. Four years later, in 2014 two more food trucks that had been converted from old cars were bought. The brainchild of Mark and his two sons was a reality. The 'Food Crib' was born.